Dane Handmade is an opportunity to showcase new mediums as well as new purposes for upcycled materials. Artists media vary from prints, woodworking, textiles, felting, pottery, jewelry, whimsical, and earthy; just to name a few and every show has new makers to shop. Shoppers expect the unexpected and purchase items that spark joy in a casual, local shopping environment!
Organized by two crafty moms that saw a need for a maker event within their community, Dane Handmade came to fruition in the winter of 2016 and had its first debut event in Spring 2017. Their mission: to bring a unique shopping experience to our community that includes favorite local makers along with new faces from near and far.
Melissa Badini started Tomboy Girls to satisfy her daughter's insatiable need for "boy themed" clothing with frill and tule on pinks and purples. She invents and creates, Sophia approved, images and designs, silk screens them on tops, bags and dresses.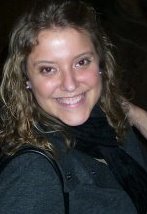 Jessica Nordskog, freelance designer by day and crafter by night. Her true passion? DIY and making things that bring joy to others. When she's not doing Ninja Warrior with her son, she can be found buried underneath a pile of felt making creative things.