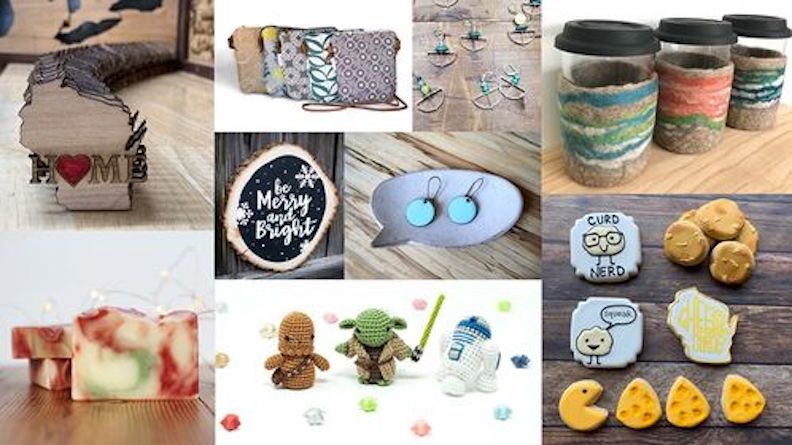 The maker show landscape has changed significantly since the start of this pandemic. To ensure the safety and well-being of our makers, shoppers, and community, Dane Handmade has been working diligently to create a fun and safe space for our makers to present their work this fall. Although we can't feel, smell, taste, and experience the art in person, we can pull some of the complementary elements of Dane Handmade and bring a virtual show to the community and beyond during our Very Virtual Holiday Show.
Our Maker Spotlights are one of the best pre-show opportunities to get an up-close-and-personal look at the intricacies and details of an artist's work. They have been an opportunity to meet the maker and allow shoppers to pre-order their favorite items before the show. The Very Virtual Holiday show will feature robust Maker Spotlights providing a virtual touch, taste, and smell of artists pieces available for purchase directly from the featured artists websites. Shop curated work from local makers, from the comfort and convenience of your home, on our social media sites as well as our website.
We will create a Facebook event that begins on November 1, 2020 and runs through December 10, 2020. Be sure to "attend" the show. Within that event, we will post a number of daily featured artists. If something catches your eye, the maker's contact information and website links will be available. You can easily order from their linked website, in some cases, custom order, and they will ship it directly to you just in time for the holidays. Did you miss a featured artist? We've got you covered, featured artists will be linked on our website as well.
Until we are reunited in person, we can show our support of these creative, local, small businesses through shopping the Very Virtual Holiday Show. It helps our community thrive and it is how we successfully get through these trying times, together.